Reto Steimer's
Guinness World Record Attempt
Guinness world record attempt with the Classic 25
Retos Steimer's world record attempt with our e-bike has begun. On August 22, he will embark on a world tour and world record hunt in an AureusDrive Classic 25.

In two years he wants to pass the 20,000 km mark and in the meantime collect donations for street dogs, just like his faithful companion Maja. The record is observed and recognized by Guiness World Records.
The journey began in Germany and took her through southern France, Mallorca, Spain and Portugal, where she currently resides.

We wish Reto good luck and perseverance on his way.
Follow us on our Facebook and/or Instagram channel for more details and impressions from the world record attempt.
Youtube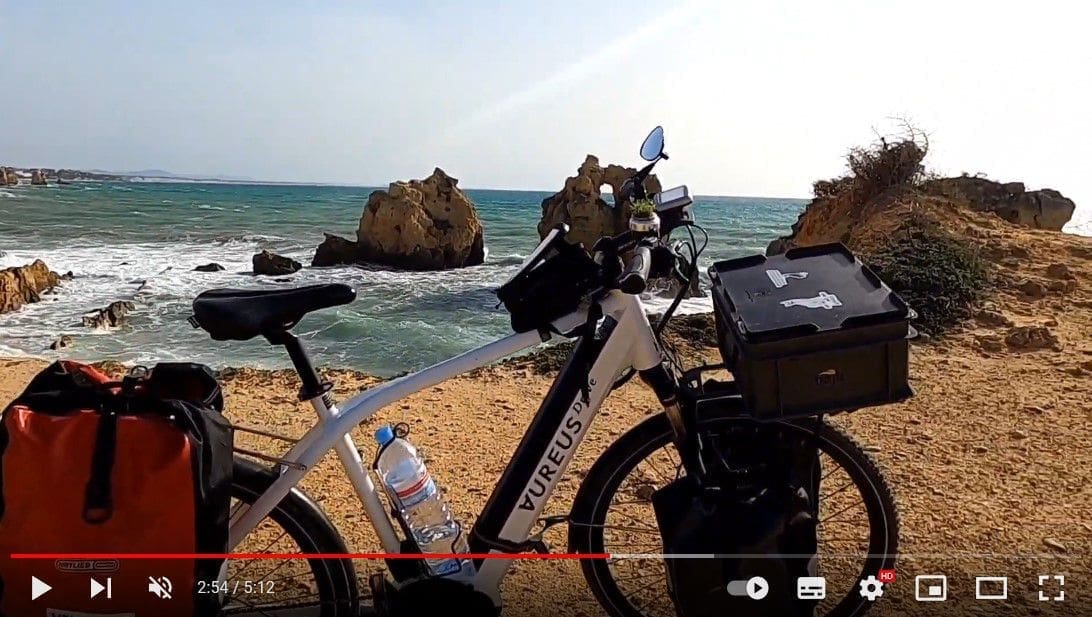 Click here for Reto's YouTube channel. There he shows the exciting findings of his journey.
Update
A fall while working at an animal shelter caused Reto increasing pain in his right knee.
He recently received a disturbing diagnosis of mild joint effusion and retropatellar chondromalacia from a private clinic in Portugal.
This means that he will not be able to put any weight on his knee for the next six months and thus will not be able to continue his journey.
It remains to be seen what will happen next. We wish you a speedy recovery and a sustained recovery.